Apartment Amenities In Greenwood To Suit Your Lifestyle
Verge Luxury Flats wants you to get the most out of life, and we're pleased to help you do so by presenting a wide range of apartment amenities in Greenwood. Designed with comfort and convenience in mind, our community amenities are one of countless reasons why Residents are happy living here. Explore what we have on site, and contact us if you have questions or would like to set up a tour.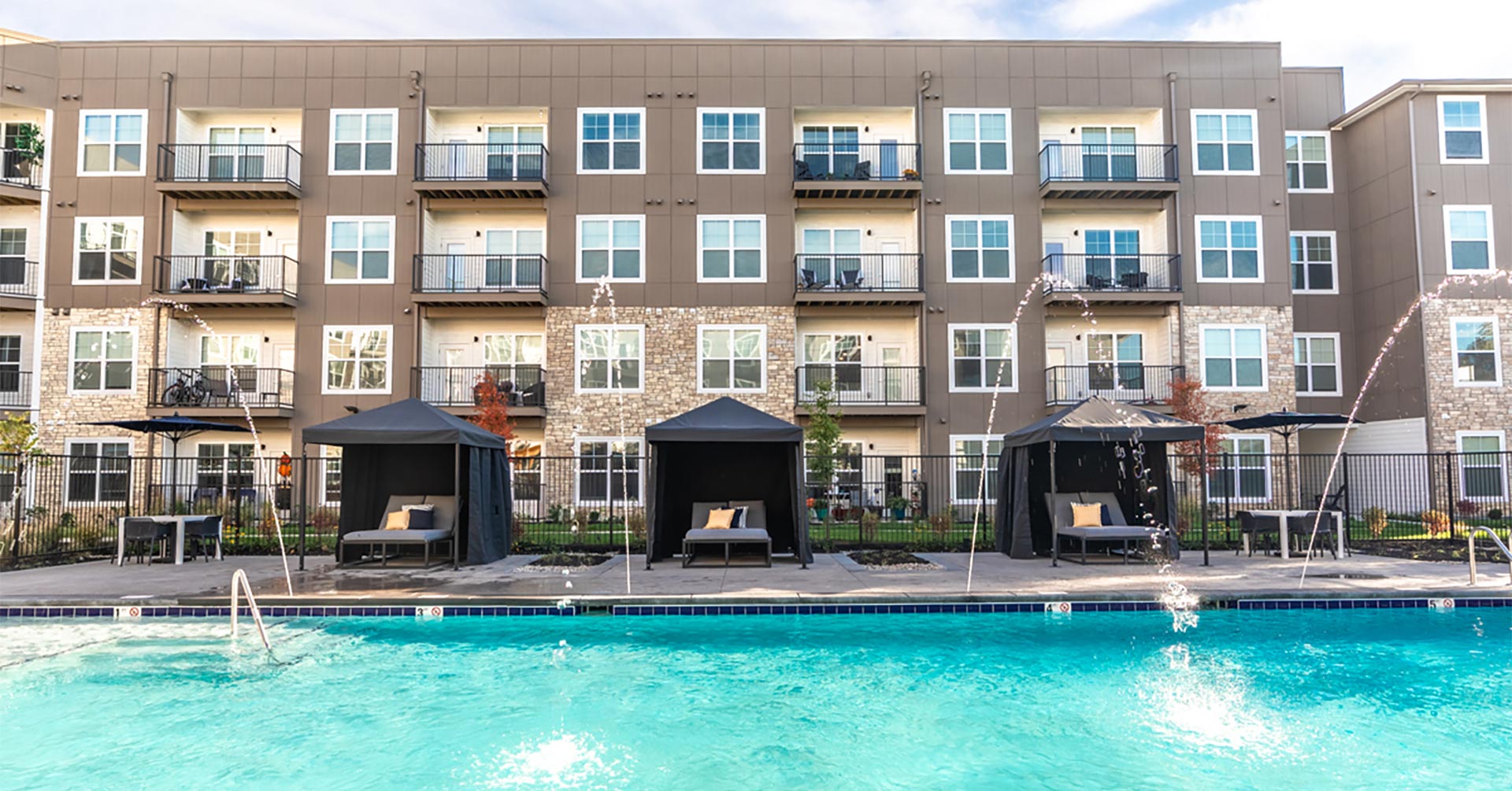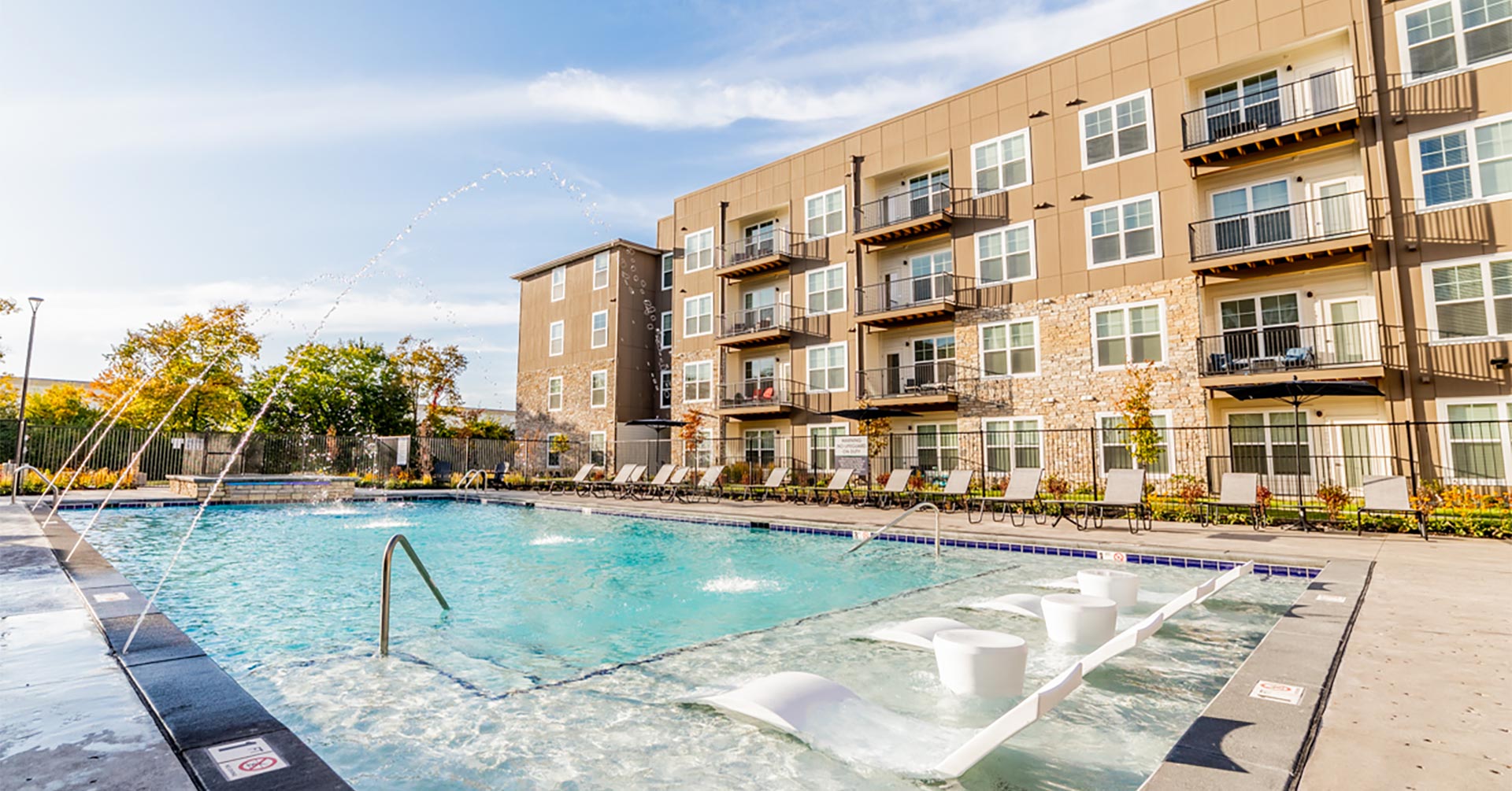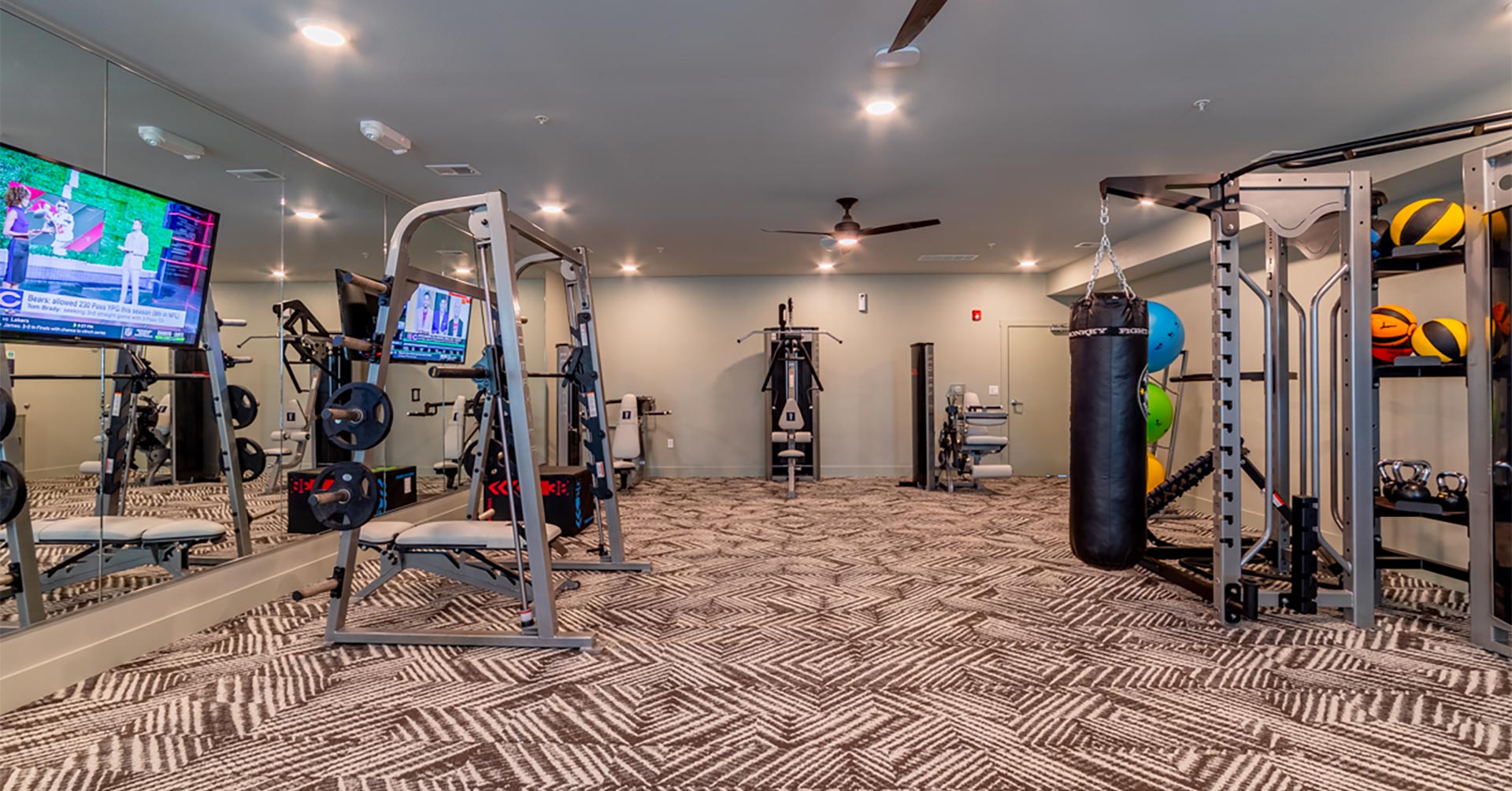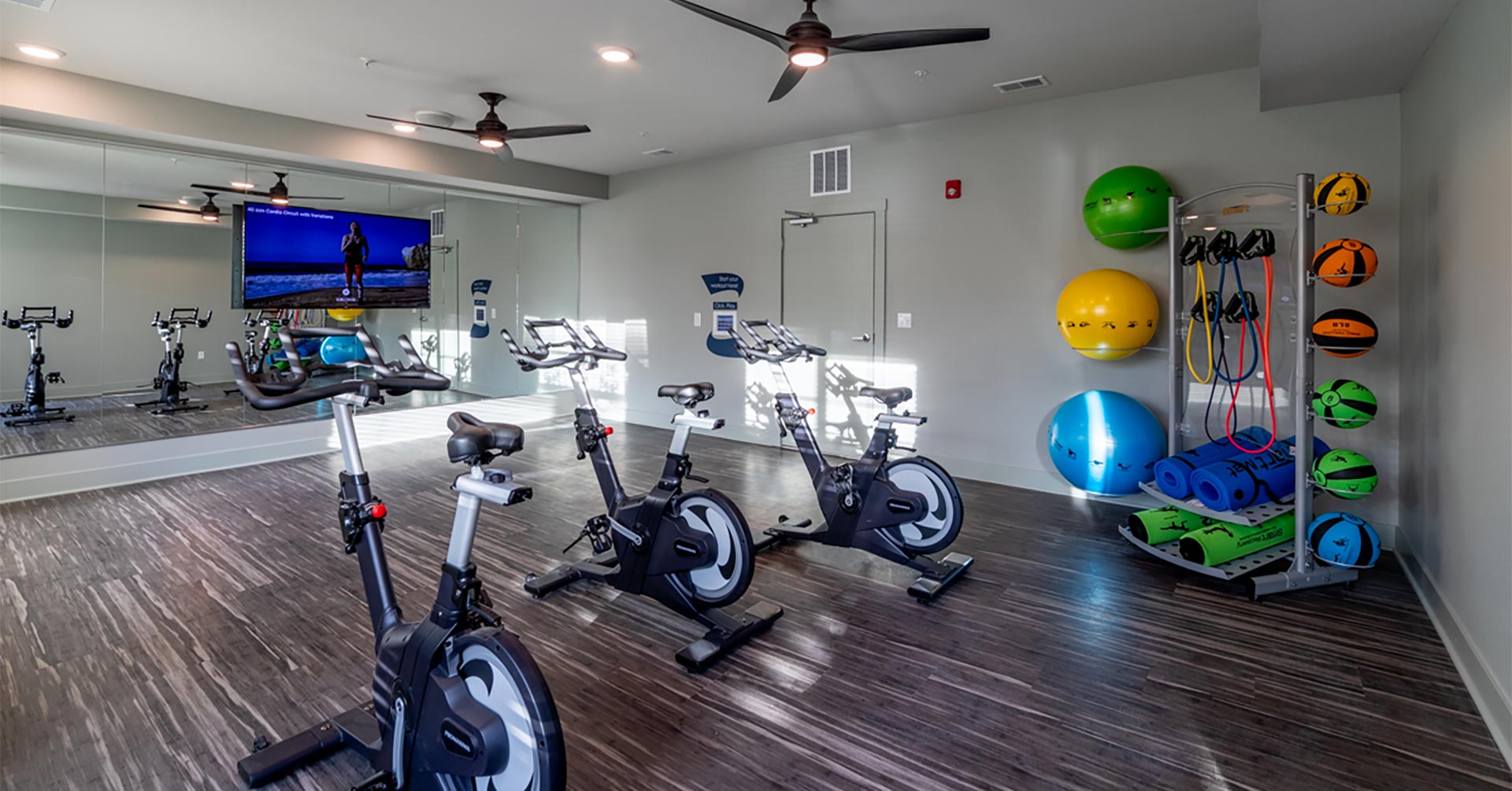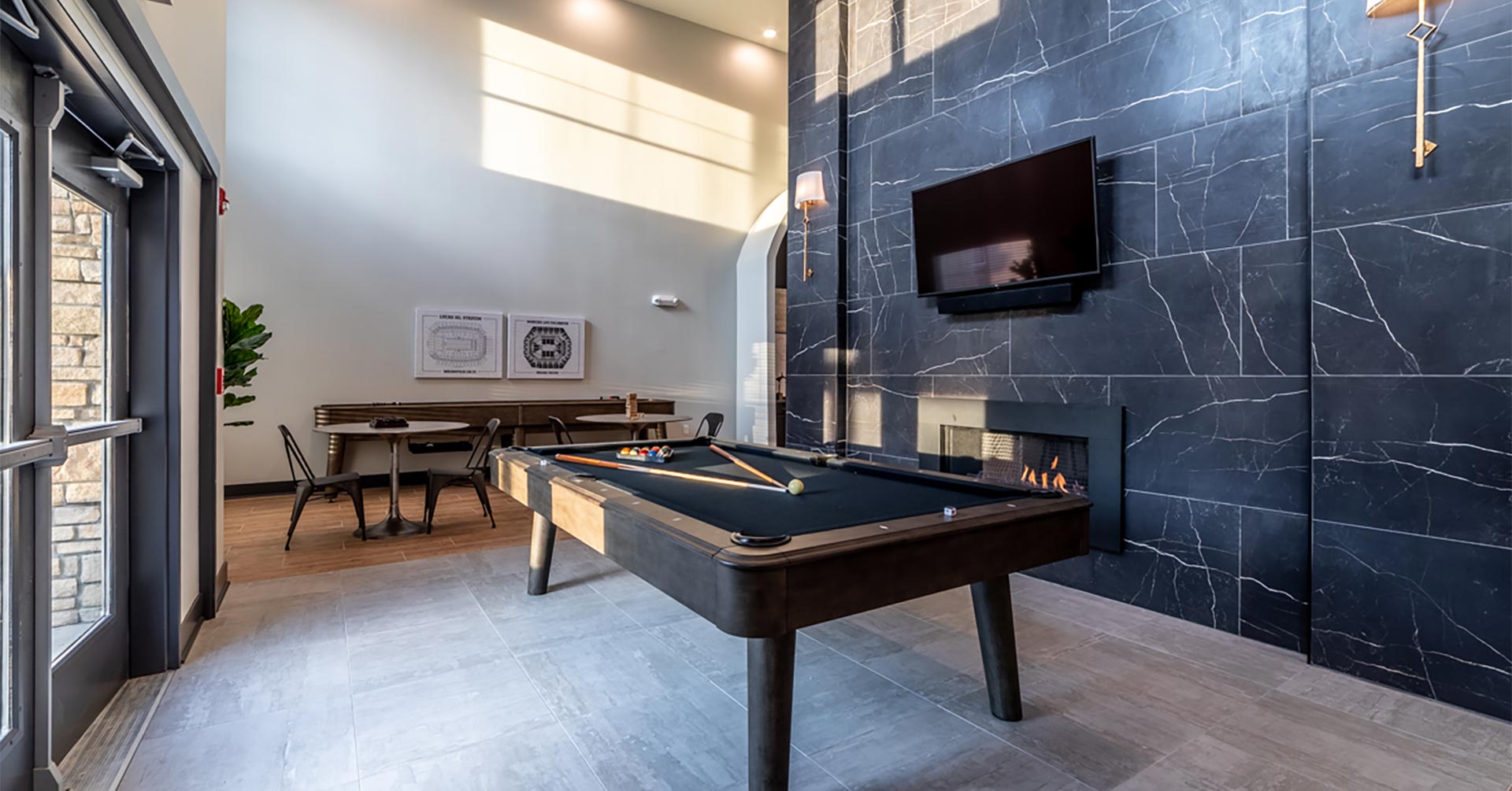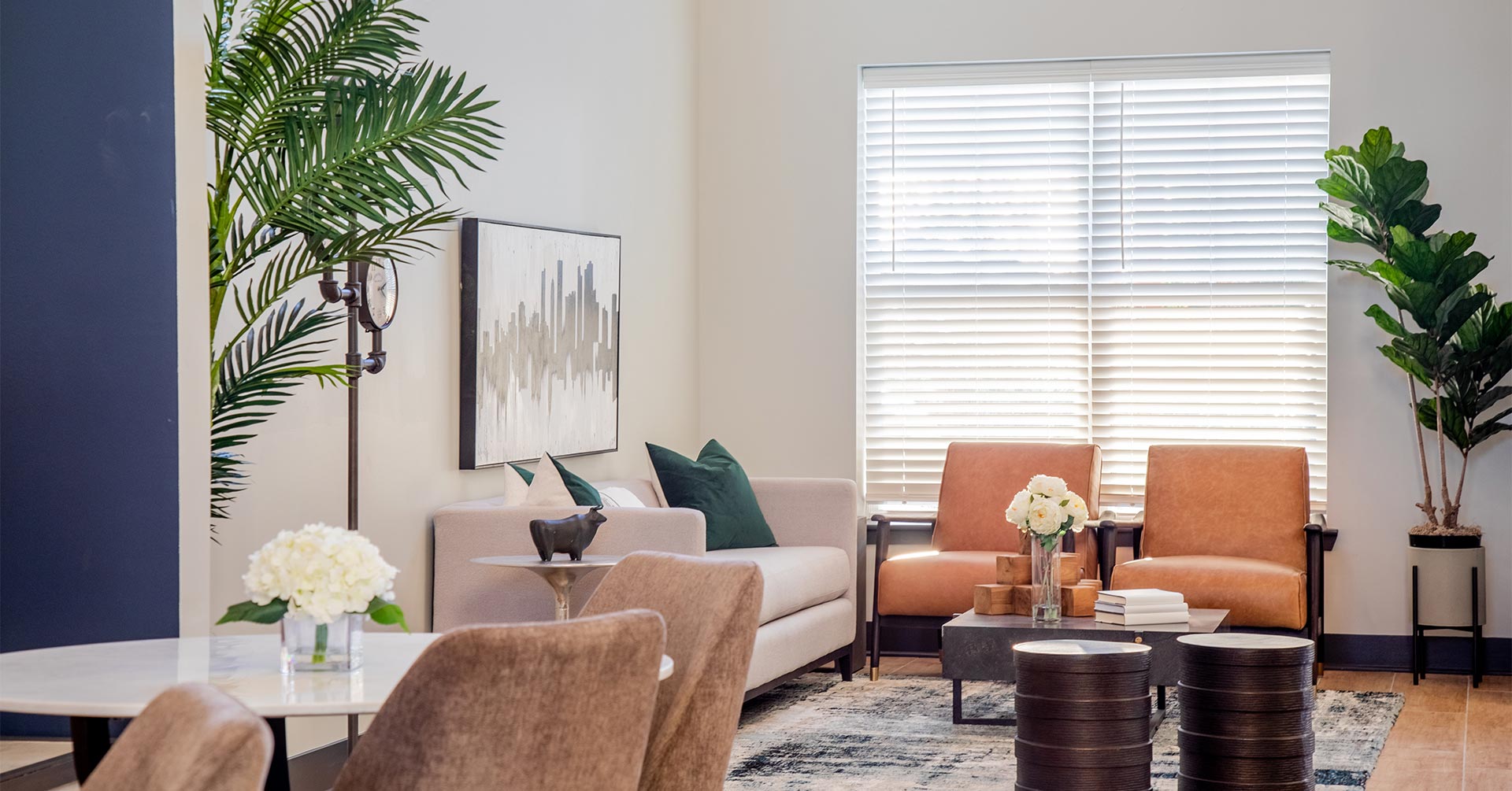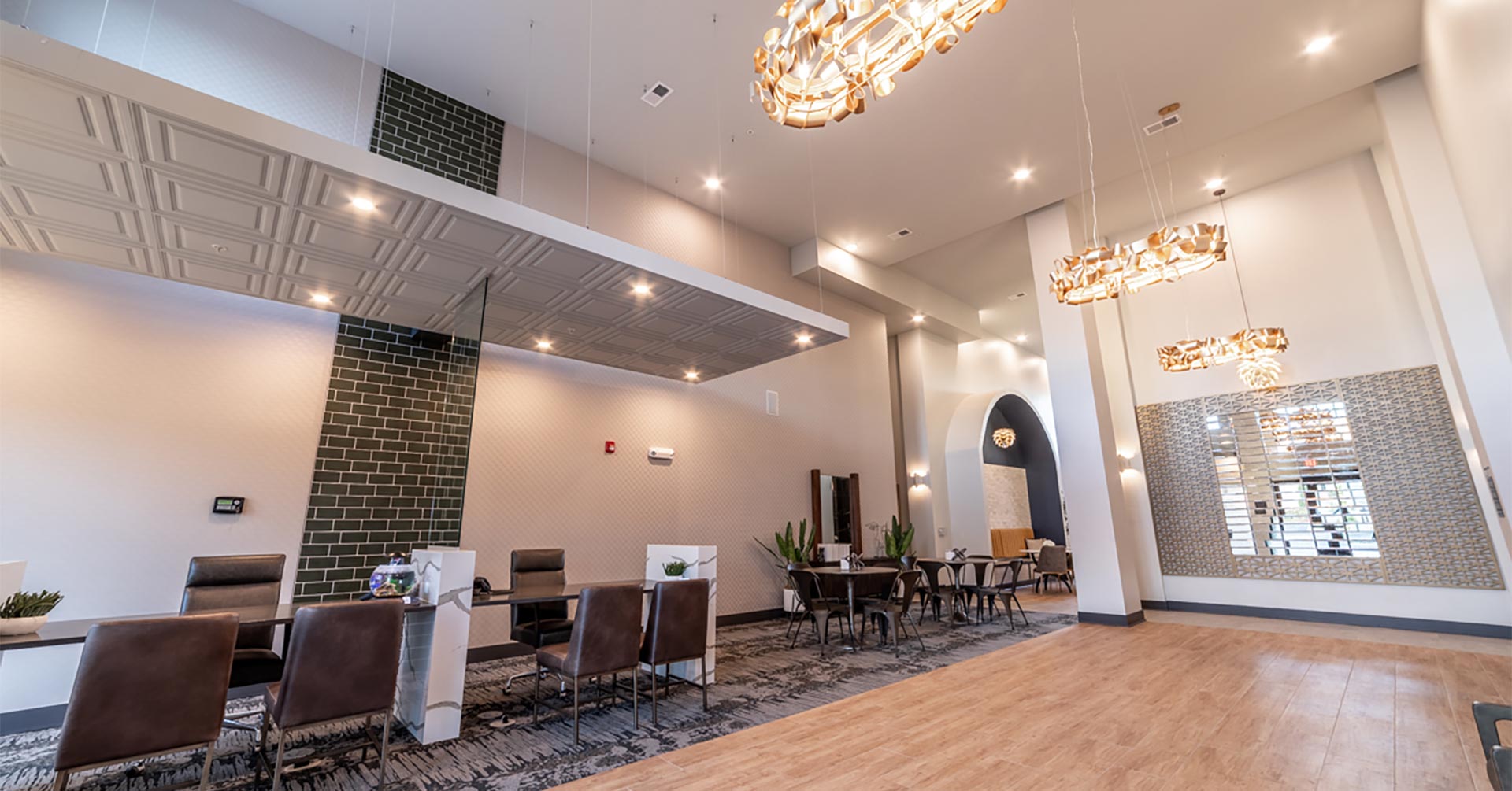 Enjoy the following apartment amenities at Verge Luxury Flats:
Swimming Pool
Find relief from the summertime heat and enjoy your time in our community swimming pool. Our pool hours are 10 am to 10 pm during the season.
Fitness Center
Our workout area has a wide range of aerobic machines including stationary bicycles and treadmills, weights for muscle building, and more to help you stay fit. The fitness center is available from 5 am to Midnight.
Attached Garages
No more hurrying through the icy air to your car or wiping frost off the windows. Verge Luxury Flats has attached garages allowing you to access your vehicle without stepping outdoors.
*Available In Limited Units
Detached Garages
Providing more shelter than a carport, detached garages at Verge Luxury Flats give you the chance to protect your car from bad weather.
Dog Park
Our pet-inclusive location not only is open to all types of dogs, but we also cater to them with a designated dog park.
Grilling Area
Savor some home cooking with the outside BBQ spot at Verge Luxury Flats.
Yoga Center
Hit your mat and find your zen at our yoga center.
Billiards
Whether on your own or with friends, work on your pool game in the Clubhouse! Pool sticks and other accessories are provided.
Elevators
Regardless of what floor you reside on, our elevators offer convenient access.
Our Apartment Pool In Greenwood Is Fantastic For Those Long Summer Days
Can you think of anything more relaxing than a sparkling swimming pool on a blazing summer day? You can hang out with loved ones and friends, sun bathe, or swim in the rejuvenating, clear water. Residents of all ages love our resort-like apartment pool in Greenwood, and you are bound to as well! Test out the water or select from a variety of restful lounge chairs and umbrellas to provide a quick break from the sun. Chilling poolside is a wonderful way to de-stress from a hectic week and even meet new friends.
Get In Shape At Our Apartment Fitness Center In Greenwood
Why travel to an overcrowded gym when you can get the workout you need at our apartment fitness center in Greenwood? We understand that staying in top physical health is a goal for a great number of our Residents, and we're pleased to give you the option to keep up your regular fitness routine right here on site. You can tone up and melt away calories on our regularly maintained cardio machines and other equipment. Having a health center where you live provides extraordinary convenience and saves you money on a gym membership!
Interested In Certain In-Unit Amenities?
If you're attempting to locate specific in-unit amenities like a balcony, patio, or apartment washer and dryer in Greenwood, just get in touch with our attentive leasing agents. We'll help you select the ideal apartment with the precise features you want.
Discover Incredible Apartment Amenities In Greenwood At Verge Luxury Flats
You'll quickly see why Residents appreciate calling Verge Luxury Flats home when you experience our incredible apartment amenities in Greenwood. We encourage you to schedule a tour to see them yourself. If you've already determined that we're the right spot for you, place a call to 317-751-1744 today to select your floor plan.