Easy Small Apartment Laundry Solutions In Greenwood

You're ecstatic your new apartment has its own laundry area. No more having to wait on other residents to be done with the machines in the community laundry room or carrying sacks of clothes to the laundromat. But you've observed one small problem. Your small laundry closet has a limited amount of space for other supplies. Would you like to know how to optimize your restricted space? Check out these simple small apartment laundry solutions in Greenwood.
Recommendations For Getting The Most Out Of Your Small Apartment Laundry Closet in Greenwood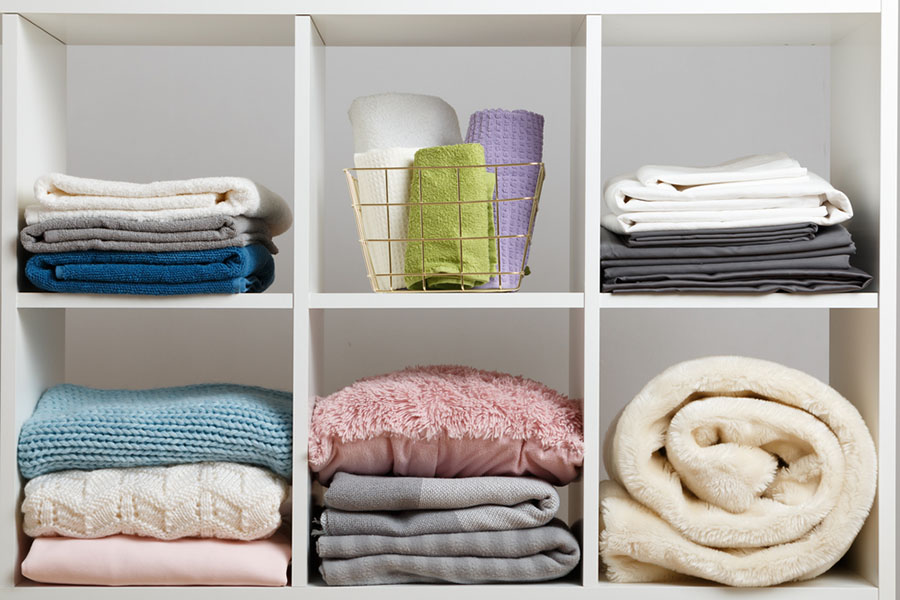 When figuring out your list of must-have amenities, a laundry area was right at the top. But now that you have one, you're concerned about where to put all your supplies. Although the area may be cramped, you have the ability to optimize it with the following tips:
Vertical shelving: In close quarters, sometimes you need to consider a vertical solution. A nice tall shelving unit is typically a smart idea for a laundry closet or compact laundry room. Despite being only five or six inches in width, you'll have a good deal of space for your stain removers and detergents. You could even get some extra shelving capacity for other household cleaners.
Movable storage: You know that little bit of room you have near your washer or dryer (or possibly between them)? There are actually portable laundry storage carts intended precisely for those areas. Made around five to six inches wide, these space-saving small apartment laundry closet solutions in Greenwood are able to slide in just about any location. And they're ideal for storing your stain removing sprays, detergent, dryer sheets, and other supplies.
Over-the-door ironing board and iron holder: Remember the ironing board that's sitting in a corner of your living room? There's a better place for it. A door-mounted holder is an ideal, space-saving solution. It's reasonably priced, simple to hang, and most are available with a handy space for your iron and spray. Fetching your ironing board and getting ready for a big evening in your new neighborhood is simpler than ever.
Curtains: Does your compact laundry nook not include a door? Some budget-friendly curtains will do the trick to seal the area when it's not in use. Because of a practically limitless number of patterns and colors, you can discover curtains that coordinate with your decor. Employ a pressure-mounted shower curtain rod to suspend them. And whenever you're doing laundry and require a place to hang clothes, what do you think you can use?
Baskets: Wire shelving is a customary element of laundry nooks. While useful, it also has a propensity to make your supplies topple when they're not set perfectly. In lieu of having a cluttered mess of overturned containers of bleach and detergent, consider baskets. They'll assist you in keeping things tidy, and they are attractive too!
Find A Place With A Laundry Room In Greenwood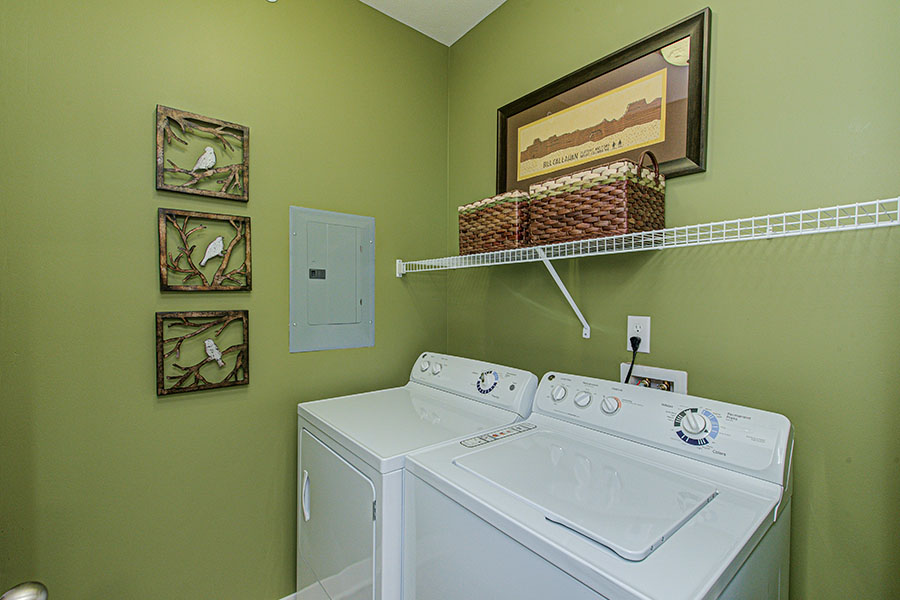 Now that you have a better idea of how to optimize your laundry room, it's time to search for an apartment that includes one! Verge Luxury Flats offers spacious apartments with the included laundry connections you want. You'll also find a variety of other amazing amenities in this popular community. Reach out to 317-751-1744 to chat with a friendly leasing specialist or just schedule a tour to start exploring.