Enjoy The Outdoors More With These Apartment Patio Ideas In Greenwood

Although your Greenwood apartment community offers some outside spaces to take advantage of, your balcony or patio is your own escape to the outdoors. But it probably doesn't give you much inspiration by itself. You could just have a small rectangle of concrete or an exterior terrace attached to the bedroom. Luckily, we can help you out. Consider these small apartment patio ideas for Greenwood and create a fresh-air oasis just beyond your interior!
Take A Break Out Back With Small Patio Furniture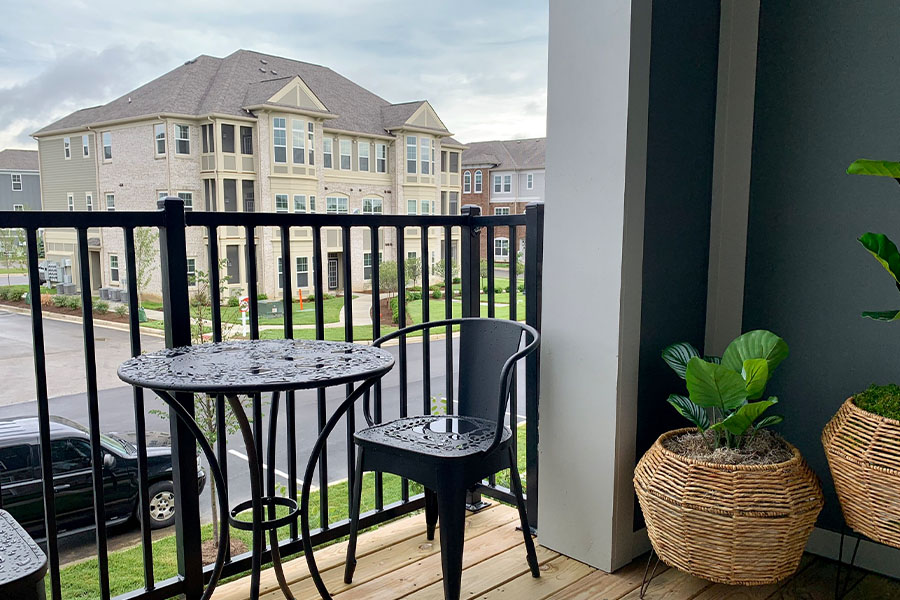 Even if you enjoy
a roomy apartment floor plan
, your patio or balcony often won't have an abundance of area. So to save what space you've been provided, avoid large patio furnishings and use less substantial options. Compact patio sets will accommodate your area much better than massive patio sectional or full outdoor living set. Folding options make sense for small environments and are simple to put away when temperatures turn cold. Or consider hanging a hammock that you can easily remove following your afternoon nap.
Enjoy Some Color With A Lively Rug
You might provide your patio a more personalized vibe with a lively rug. It should introduce a little pizazz to an ordinary balcony or patio and feel softer under your feet than hard decking or concrete. Search for an outdoor rug that is able to withstand the weather and is simple to clean. You might also pick one that harmonizes with your furnishings for a put together appearance.
Design A Green Sanctuary With Potted Plants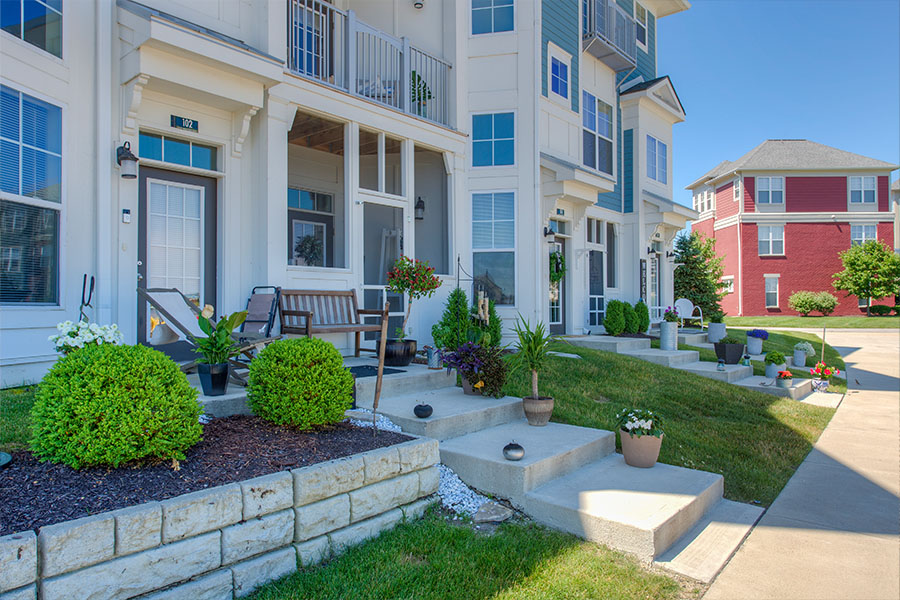 If you have a knack for horticulture but no backyard, you are still able to incorporate a natural oasis of potted plants on your balcony or patio. Numerous kinds of vegetables and flowers thrive in containers. You could try some strategically placed receptacles of flowers to decorate your area or fill the space with an abundance of greenery. Whenever you have a covering at the top of your outdoor space, select flowers that thrive in limited sunshine and provide plenty of water, as enclosed plants get dry fast.
Get Away From It All With A Balcony Privacy Screen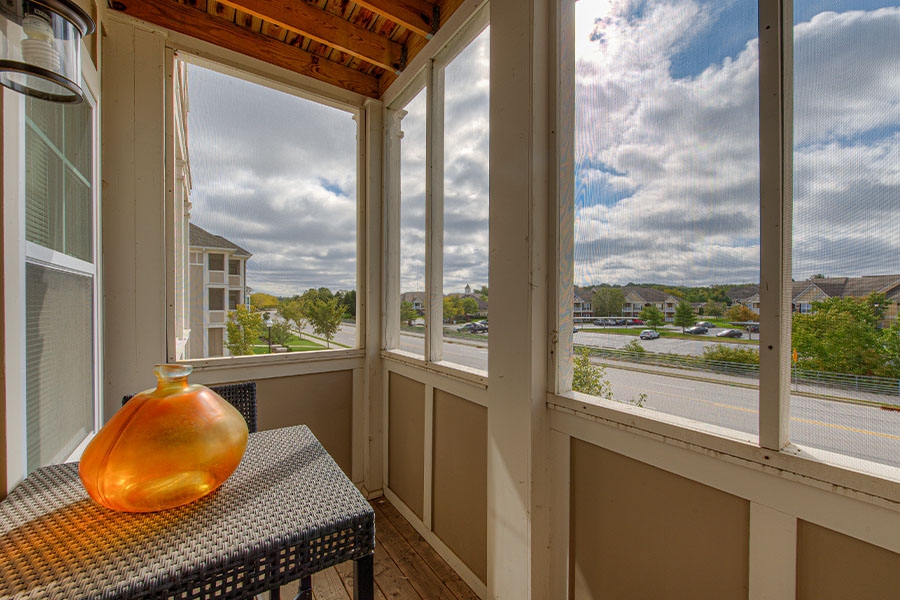 If you want to feel like you're in a more isolated environment when you go outside, use a privacy screen for your balcony. These implements are easy to put up and take down if you depart. They protect you from the gaze of strangers while still offering a nice sightline to your surroundings as you take a break. A balcony screen also helps produce
a preferred outdoor spot for four-legged friends
and kids to have fun.
Personalize The Area With Your Preferred Enhancements
You can really make your outdoor space your own with some ornamental apartment patio ideas in Greenwood. Amusing or trendy weather-appropriate enhancements will lend your patio a personal feel. Incorporate an alluring wind chime, adorable garden ornament, or playful artistic piece that you appreciate. A plug-in or battery-powered water feature or lighting element on a flat surface can offer a feeling of tranquility. Or hang a string of outdoor globe lights for a cozy scene at night. You could even transform your patio with holiday-themed enhancements!
Implement Your Apartment Patio Ideas For Greenwood At Verge Luxury Flats And Make Yourself At Home
At Verge , you'll find spacious upscale apartments with a nice amount of exterior area to sit back and relax. Or come take advantage of our incredible property amenities. Dial 317-751-1744 or arrange a tour to talk to one of our friendly leasing representatives about locating your new home.