How To Childproof Your Apartment In Greenwood

You might have children in your life or one on the way. You may also frequently host family and friends with small children. In any case, if you intend to have children in your Greenwood apartment, you'll want to do a little childproofing to ensure everyone's safety. Here are some ideas to childproof your apartment in Greenwood.
Childproof Your Apartment In Greenwood By Moving Potential Dangers Into Unreachable Spots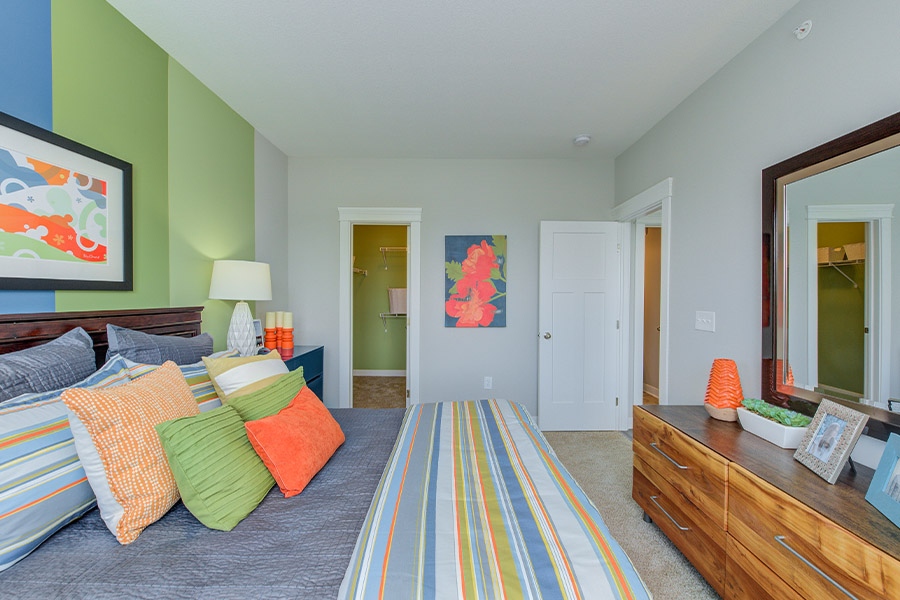 Little ones are curious and try to touch everything. The first step to childproofing an apartment in Greenwood is to place potentially hazardous or breakable items in unreachable spots. Do a walkthrough of your apartment to determine things a toddler shouldn't play with and move, hide, or secure them all. You are looking for
Anything sharp.
Any hazardous materials.
Cords and strings that present a strangulation danger.
Breakable knick-knacks.
Important credentials or paperwork.
Anything that could spill.
Objects that could be deemed good to eat but are not, like medicine or dog food.
Heavy items a child may pull over.
Pens and pencils.
Utilize Locks To Halt Little Ones From Opening Cabinets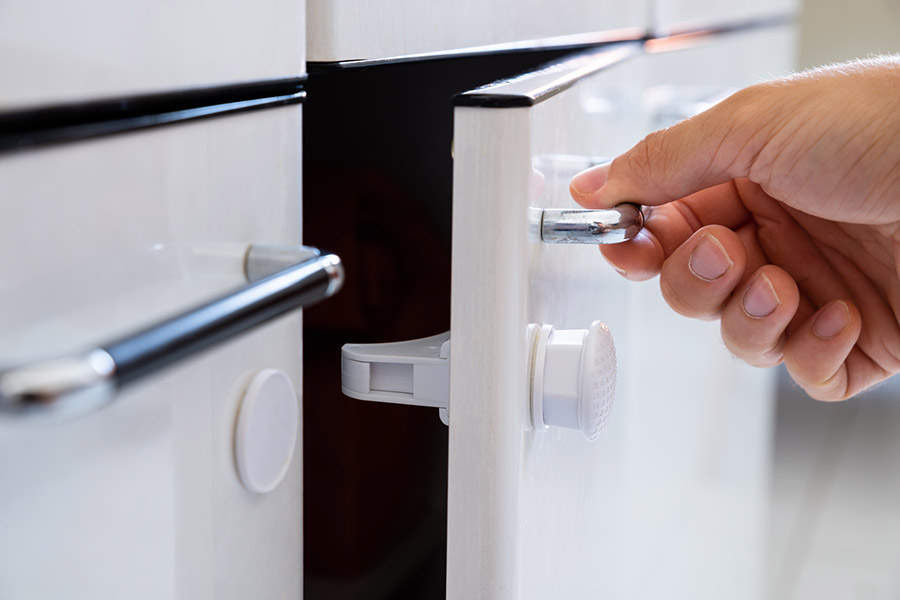 Even in
roomy apartments
, you'll have trouble finding enough high places to keep things. You can protect kids and your belongings by hiding them in securely fastened cabinets. You'll come across numerous styles of child safety locks in stores or online. Some connect to cabinet knobs, while others make cabinets too difficult to unfasten for young children with poor dexterity. And if the kid in your home enjoys playing in the toilet or refrigerator, get safety locks for those too.
Install Baby Gates To Stop Your Youngest Guests From Wandering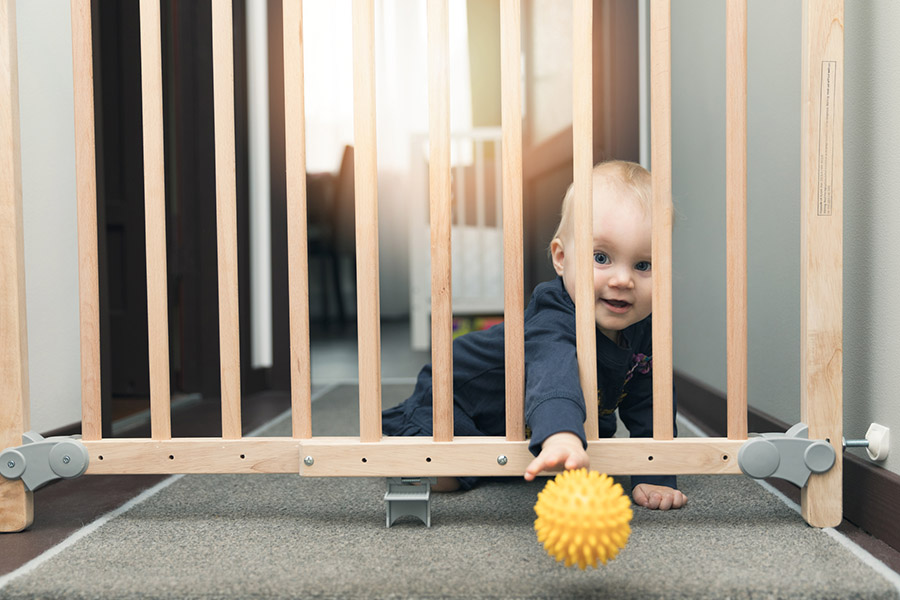 Whenever they become mobile, babies attempt to explore. When trying to keep them in view and out of potentially risky areas like kitchens and bathrooms, employ a playard or baby gates to contain them. A portable pack 'n' play will hold a baby and an assortment of stuffed animals, balls, and other toys to occupy them when you're cooking lunch or doing your best to study or work. Folding playards stow away effortlessly when you don't need them.
When dealing with inquisitive toddlers, indoor gates will confine them into a single location. Various baby gates use a pressure-mounted system so you aren't required to drill into the walls. When you have to employ your drill for a baby gate, plan to fix the holes before vacating the premises.
Keep Kids Away From Harm With Childproof Entry Locks
Kids sprout up quickly, and before you know it, they're at a height where they can grasp the front door knob and leave. To block little runaways, consistently keep your door's chain attached when you have kids about. If your apartment doesn't have a chain or you often forget to keep it locked, think about using a doorknob cover that makes it challenging for smaller hands to hold and turn the knob. When faced with sliding doors, try an easy-to-install flip lock. These bond to the stationary segment of the door and halt children from pushing the door open once you flip up the lock.
Prevent Falls With A Balcony Guard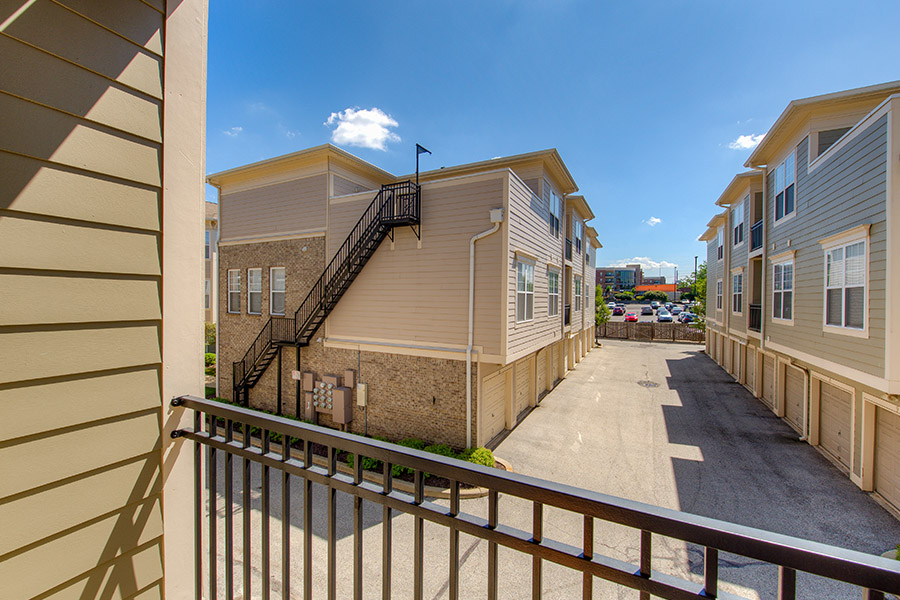 If you permit children to have fun on your balcony, a balcony guard is mandatory. These resemble nets and fasten to your balcony to keep any items from slipping through openings. You might even opt for a a privacy product that adds the benefit of bringing you privacy during times when you don't have kids at your apartment.
Establish A Home For Family And Friends At Verge Luxury Flats
Residents and their guests of all ages appreciate living and socializing at Verge . If you'd like to understand what makes our elegant apartments and benefits so in-demand, schedule a tour or call 317-751-1744 to talk with one of our leasing agents.