How To Stay Cool In Your Apartment In Greenwood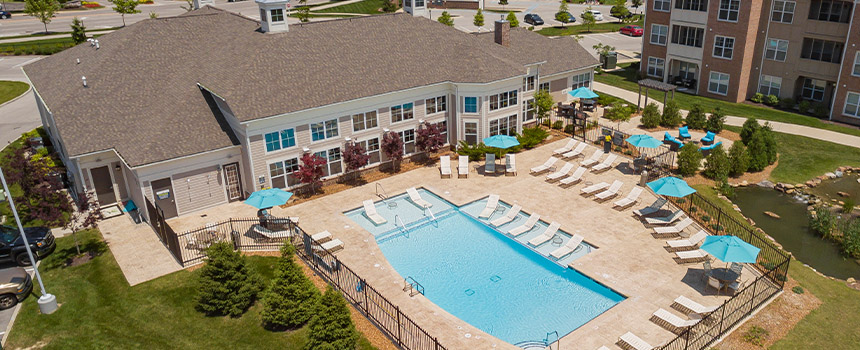 Rising summer temperatures may keep your Greenwood apartment sweltering -- particularly when you reside at the top of your building. You have the choice to turn up the A/C unit for instant gratification and pay a larger utility bill later. Or you could occupy most of your day somewhere else. Instead, use these recommendations to stay cool in your apartment in Greenwood.
Be Smart With Your Thermostat To Stay Cool In Your Apartment In Greenwood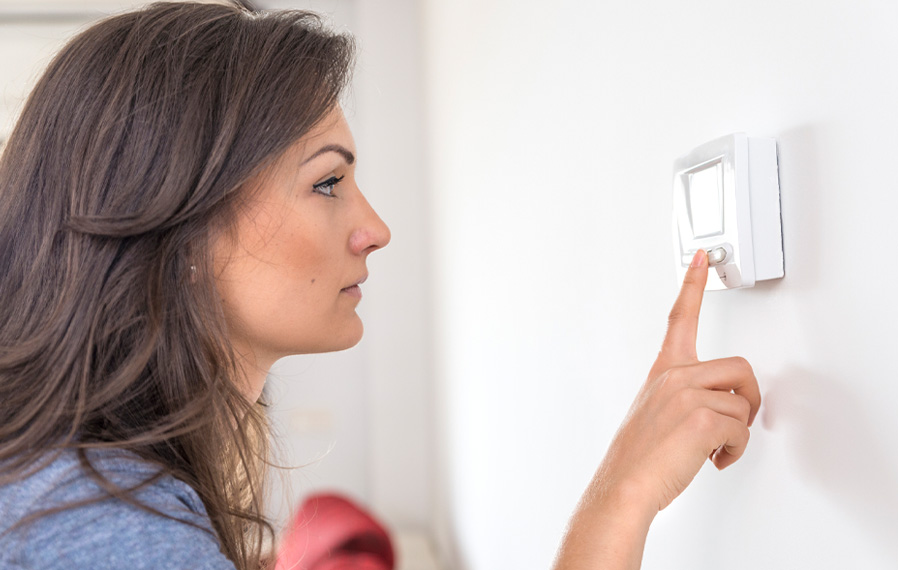 When you're trying to stay cool in your apartment in Greenwood, it's tempting to adjust your hard working A/C unit. Unfortunately, operating your air conditioner at full strength can get expensive, and you shouldn't expect it to cool down your space more than 20 degrees below the current exterior temp. The better option is to run your cooling system in a more cost-effective manner by moving the thermostat to 78 degrees before you leave for the day. This will keep your apartment from becoming too warm without overworking your cooling system when you're not there. After you return home, turn it back down to a more comfortable temperature.
Routine care of your system lets your A/C unit function at a high level of efficiency as well. It's a good idea to call on your building maintenance technicians to check your equipment and replace the air filters twice a year. A number of apartment communities schedule air filter installations during the year and supply the filters for you. Let them know if you experience any issues.
Put Up Window Treatments To Guard Against Hot Sunlight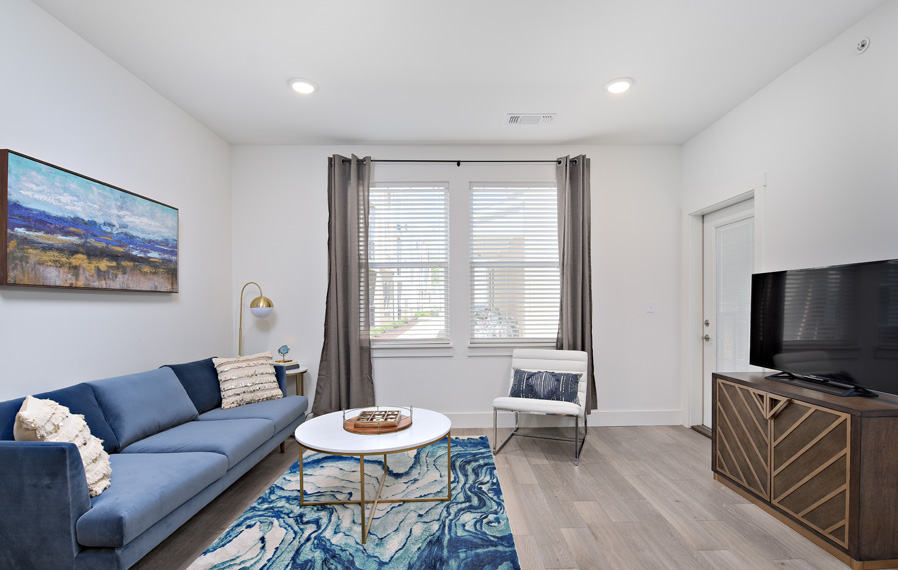 Windows are known to let in a lot of heat. Covering them with the right window treatments will play a critical role in blocking the sun's rays. Start by shutting the blinds completely. The basic white blinds used in many apartments will redirect some of the heat coming in from the sun. You can then install blackout curtains. These thick curtains guard against those warm ultraviolet rays and can help keep your home several degrees cooler. Most apartment communities are fine if you hang window treatments if you agree to fix the holes in the walls before you vacate the premises.
If you are enamored with the natural landscape of your apartment grounds to the extent that you hesitate to conceal your windows, you might use removable, heat-resistant window film. This transparent product adheres to your windows and impedes solar heat but not your sightline. For additional protection, apply adhesive weatherstripping along the window to limit the intrusion of hot air while keeping cooler air inside.
Get Your Air Circulating With Fans
Fans help ensure ideal airflow and ventilation throughout your apartment's layout to help ensure consistent comfort. Set up an electric fan next to a vent to circulate your treated air. If your apartment came with fans secured to your ceiling, set them to spin in a counterclockwise fashion. This causes the blades to send the cooled air down.
When your apartment has exhaust fans in the bathroom or over the stove, you should consider using these as well. Generally, these fans extract warmer air from your space and move it to your building's exterior as you cook or use the shower, but they can be run at any time. Turn them on when you arrive home from a long day to eliminate the uncomfortable, warm air that builds up within your walls during your working hours while your A/C or ceiling fans exchange it with more pleasant air.
Keep The Oven Off When Temperatures Are Soaring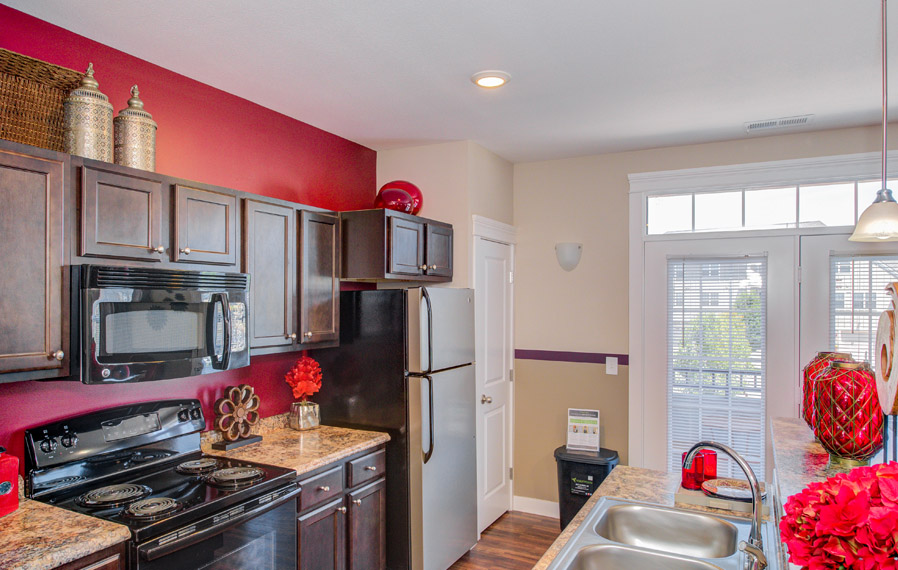 Kitchen appliances like ranges give off quite a bit of heat when in use. If you're already struggling to stay cool in your apartment in Greenwood, try not to use these heat-generating devices. Instead, handle your cooking in a microwave, electric pressure cooker, or crock pot. Or enjoy a refreshing salad and satisfying sandwich. A cold drink and ice cream for your final course will help you stay cool as well!
Find The Right Apartment And Stay Cool At Verge Luxury Flats
Verge boasts spacious floor plans, desirable amenities, and lovely, well-kept grounds--all that you want to ensure a fulfilling experience all year round. Our friendly team will inform you about everything we offer Residents when you phone 317-751-1744 or arrange for a tour.