Your Guide To Apartment Pool Safety In Greenwood

The opening of a swimming pool is like the unofficial beginning to summer. You're excited to relish your weekends in the water. But before doing so, check out this easy-to-follow guide for apartment pool safety in Greenwood. A few smart precautions will greatly help in keeping you and your friends out of danger when using this popular apartment amenity.
Apartment Pool Safety Tips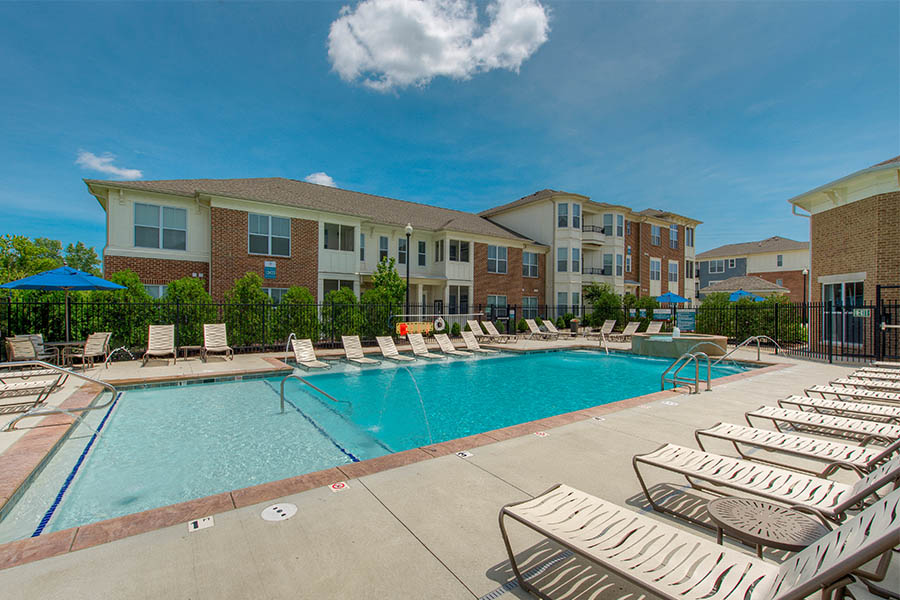 Despite being enjoyable and peaceful, swimming pools do pose a potential danger, especially for inexperienced swimmers. To make certain you have a fantastic time, observe these basic apartment pool safety recommendations for Greenwood.
Never swim alone: Whether you're a novice or an accomplished swimmer - you should always have someone else with you should there be an emergency. Accidents can happen regardless of your age, health, or athletic ability.
Pay close attention to small children: If you have young kids, make sure they wear a correctly sized flotation device. And ensure that you monitor your little ones diligently every moment, even when they're not in the pool. A toddler tottering on the border of a pool is an emergency about to happen. If your loved ones haven't learned how to swim, the summertime is a great time to register for lessons.
Finish eating before you jump in: Your mouth should be free of food when entering the pool to keep yourself from struggling for breath. So make sure you're done with your sandwich and take out your chewing gum before jumping in.
Avoid diving, running, and pushing: Pool surroundings are slick, and apartment swimming pools are often quite shallow. For these reasons, running, diving, and pushing others is never a smart move.
Avoid holding your breath underwater: We've all observed children compete with one another in a contest of holding their breath underwater. This is ill-advised for anyone as it can lead to passing out and drowning.
Be smart about the weather: Pay attention to the weather, and if you discern thunder or see lighting, don't shrug it off. Exit the pool and move to safety.
Follow all posted guidelines: Your apartment community will have regulations displayed. Follow them and ensure your visitors do too. They are designed for your own safety.
Keep the glass bottles at home: Select plastic or cans when loading your bag for the pool. Glassware and hard concrete surfaces aren't a good combination. Pieces of glass from a broken glass container are dangerous for unprotected feet.
You can family can spend a wonderful time at your apartment's swimming pool this year. Just be certain to play it safe whenever you're near or in the pool.
Trying To Find An Apartment With A Pool In Greenwood?
Escape the heat and embrace the fun of an apartment swimming pool in Greenwood at Verge Luxury Flats. We offer the sought-after amenities you're looking for and a broad range of floor plans to select from. Schedule a tour to find your new home today. If you have a question, feel free to call 317-751-1744 and talk to one of our helpful leasing representatives.